I use the term "lifestyle brand" to describe a vacation rental business whose marketing leads not with the property, but
the vibes
(or lifestyle) guests experience when staying there. You can immediately feel a lifestyle vacation rental brand when you come in contact with it.
For instance,
Kristi
and
Starship Landing Retreat
. The property itself is still there. But it's not the centerpiece of the photography: rather a component of the greater "being there" experience.

If you were to draw a spectrum, lifestyle branding is polar opposite real estate branding where the property is the product: typically technical/objective/transactional.

With vacation rentals, the product (vacation time with loved ones full of meaning, purpose, and memories) is actually a byproduct of the property itself.
And a vacation rental lifestyle brand is one whose imagery is based on this more evolved definition "product" that our guests are seeking.
Perhaps it evokes emotional connections using staging like

Robin with
Chateau Mirador
of Moving Mountains.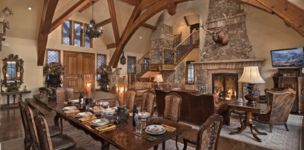 While not all of us own/manage opulent ski chalets, we do offer vibes of cozy, warm, elegant, picturesque....etc.



I believe independent vacation rental marketers are ideally positioned to emanate lifestyle vibes because we already curate those vibes for a living. With a little packaging, we evoke aspirations and the reaction: I want that for my vacation!

Here are some ideas to rise above normal vacation rental marketing levels and enter the territory of lifestyle brand vibes featuring a handful of Inner Circle stewards:

1. Piggyback on a lifestyle brand like Peloton, Tesla, or YETI
If you're looking for a quick hack to lifestyle branding vibes, find a company that already does this well and integrate.
KirstenK
(
Kirsten King) of Big Sky Vacation Rentals invested in Peloton bikes for select homes.


BobG
has a
Tesla
charging station.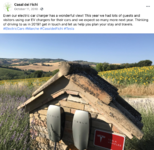 CJ
of
Southern Comfort Cabin Rentals
sends his repeat guests YETI mugs and thermoses.
Note: CJ loves the YETI but they're simply too expensive for him to buy in bulk and so he buys similar ones that cost 1/2 the price.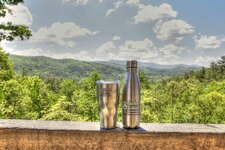 2. Take 'About Us' photos that embody interests & attitudes

SScurlock and
Scurlock Farms's
community of guests who adore farm life is not being created out of thin air: it already exists. So she shows it (along with her team/family) on the About Us
page
.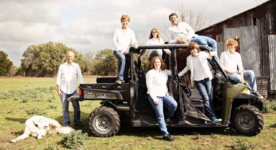 3. Curate culture
To adapt the great Rumi quote, "your property is not a drop in the destination: It's the destination in a drop."
Rather than simply being a part of the local community, show your vacation rental business as an active participant and connector in the community.
ROster of Oster Golf Houses nails this with his drone video tours of the local golf holes.

Be more than the hotel that people stay in when they visit a location; be the lifestyle portal.
Stephanie Farr
does this (as she does with most things lifestyle branding) exceptionally well in the form of Maya Luxe
adventure experiences
.

4. Ask lifestyle bloggers to do it for you

Kim and
The Houses on Manzanita Beach
made an arrangement with the
Pretty Life Girls Blog
to host in exchange for photos. And as you can see, the photos are less focused on any single property/feature and more on "scenes" or vignettes. Employing the artful eye of influencers and social media influencers with their own esthetic is a great way to hack this process.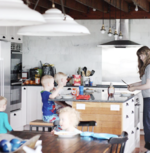 5. Ditch age-old design advice for simplicity
LMejias and
Fixie Lofts
in Dominican Republic does this as well as anyone. There's a reason every product and their sister for sale is utilizing the ultra-simple esthetic.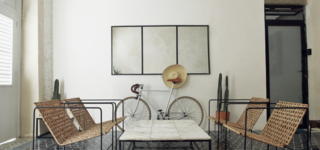 6. Embrace scenes or vignettes

For

Barry of
Carmel Retreats
and his newly achieved
Instagram Fame
, branding is about more than a room or property feature or facade: it's about a scene or vignette: a miniature story with things going on. Instagram (the world's biggest lifestyle brand marketplace) is perfect for this and you can take the same logic to your own website.

Questions for the community:
Do you have any instances of companies that do the lifestyle branding thing really well?
Have you struck a chord in any of your marketing that achieves this lifestyle vibe?
Is there another way to describe this style of marketing (lifestyle brand can sound frou frou)?
Last edited: