No matter how much we plan, prepare, maintain, improve, innovate or
do,
we can't control everything.
Construction noise, power outages, severe weather, medical emergencies, road closures, and land crab migrations through the shower can spoil our guests' vacations—yet are beyond our control.
As small business owners and professional hosts, when things happen beyond our control, what is our obligation to guests?
My Vacation Rental Story​
As I watched multiple seasons of TV show "House Hunters International" and read scores of books about living abroad, every six months I'd announce to my husband we were retiring to Panama, the Cayman Islands, the Bahamas, Italy, Spain, California, then Mexico.
Each time, he'd say, "Tell me all about it."
He listened. In 2014, we bought Casa Mar Azul, a one-bedroom ocean-view casa in a little village on Mexico's Pacific coast.
Photo: Casa Mar Azul Uno. When I first stepped onto the terrace, I began to cry. Home!
Casa Mar Azul Uno. When I first stepped onto the terrace, I began to cry. Home!
In 2016, inspired by the robust local vacation rental market, we built a two-bedroom, two-bathroom casa on the lower level of our property. We designed and furnished it to host two to four adults (children must be age 16+).
My career has been in communications strategy, advertising and copywriting, with much of it in tourism. I felt confident I could pull this off.
My husband is a retired police commissioner and now president of a consulting company. His expertise in emergency preparation and response for corporations and campuses guided our approach to guest safety and security.
During construction, we rented Casa Mar Azul Uno (our original house) at a discounted rate. This allowed us to practice running a vacation rental business.
Casa Mar Azul Dos was completed in July 2016, at which point we began hosting guests in both houses.
And in November 2017, my husband and I started to live in Uno for six months of the year. We only rent Dos now.
Our Current Construction Conundrum
Our region's peak 20-week rental season begins in November. So far, we've booked 16 weeks for this season.
But,
grrr!
Our neighbor two houses over and slightly downhill is in the midst of building a mansion with an opulent pool and guest house. Unfortunately, the curve in the hill acts like an amphitheater, funneling construction noise directly to our property.
It's also in plain sight.
This project will continue through
our entire rental season.
And since it's not next-door, I desperately don't want it to be our problem.
However, our tropical location is all about indoor-outdoor living. Our rental casa is completely open to the west—there's no wall to block the noise or job site.
While the sound of waves turns most construction commotion into tolerable white noise, days of jackhammering or tile cutting drives one to drink water glasses of Jack Daniel's.
Like a day-long power outage, relentless noise is intolerable for guests—and completely out of our control.
Photo: Casa Mar Azul Dos is open to the ocean view and breeze—and nearby construction commotion.
Our guest rental agreement includes an "Out Of Homeowner's Control" clause, stating we're not responsible for damages, loss, interruptions, inconveniences or expenses for a list of things, including construction.
It then explains that the local real estate market is lively, and construction affects nearly every neighborhood in our village.
How I want this passive disclosure to suffice!
The responsible host in me worries: would our guests resent not receiving more advance warning? If I disclose this before their full refund date, will I face a series of cancellations? If I forewarn inquirers, will I lose bookings? How many bookings will I lose and is it worth it?
Sheesh! What About Other Things I Can't Control?
The longer we operate our vacation rental business, the more of these things pop up.
Unseasonably stormy days ruin long-anticipated plans for whale watching and snorkeling. A hurricane warning triggers anxiety when deciding whether to stay and risk danger, or leave and cut short a dream vacation.
Then there's stepping on a scorpion in the middle of the night when getting up to pee, or experiencing unprecedented chest pain. Medical events are especially scary when you don't know who to call, where to go and how to speak the local language.
As small business owners, how far are we obligated to go in all of this? After all, we offer vacation rental properties, not staffed hotels.
What are our ethical—and legal—obligations to our guests?
My 'Golden Rule' Principle
I've developed a hosting philosophy that helps me decide what, if anything, to do when things happen outside of my control: our guests are under our care and protection.
"Our guests are under our care and protection" is Sallie Mitchell's golden rule applied to vacation rental hosting.
In addition to helping me decide what to do, this philosophy helps me override my more self-serving, short-term-thinking tendencies.
Whenever confronted with the issue I ask myself,
what would it take for our guests to feel cared for and protected—without sacrificing too much rental income?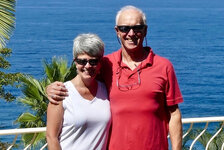 Photo: Our guests are under our care and protection.
The Golden Rule Principle Applied To Two Construction Projects
Three years ago, during our first season of renting and hosting, a guest called me on Morning #4. He begged for relief after he and his wife had suffered two days of all-day jackhammering.
We were in the U.S. and had no idea our next-door neighbor was demolishing his three-story concrete block house.
We were neophyte hosts with a flimsy rental agreement and few reviews. I moved our guests to another house and refunded the balance of their payment. When I found out this neighbor's renovation would affect eight more bookings, I contacted our future guests months before their arrival dates.
I stated it could be quiet during their stay, or there could be mild construction noise, or there could be very noisy days.
I offered a 100 percent refund if they wanted to cancel (within 10 days of my email). Or, they could accept a 25 percent rate discount as Construction Compensation — "Enough of a savings to dine out for lunch and dinner every day!"
Only one guest chose to cancel. (They work in construction.)
Everyone else told me how much they appreciated my transparency.
A few said my disclosure confirmed they had selected the right house and owners.
We lost a chunk of income in this process, but we saved, and even enhanced, our reputation.
This season's construction project is different.
It's
not
next-door. In addition, it's inevitable there will be other projects on our hill the following season. A rate discount isn't sustainable.
Golden Rule Principle: How would this season's guests feel they're under our care and protection—without sacrificing too much rental income?
After much fretting and foot stomping, I decided to brave disclosing the construction project to rental inquirers, and to forewarn booked guests. Instead of offering a discount, I promised a luxury freebie.
Here's what I included in the email:
I want to give you a heads up that construction is everywhere in San Pancho. No matter where you go, you'll encounter it.
A house is being built slightly downhill and two houses away from Casa Mar Azul Dos. It won't be finished until April.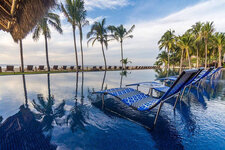 There will be days when no work takes place at this job site. There will be other days with workers and a cement mixer's low rumble. Then there will be days best spent at the beach.
Typical work hours are 9 am-6 pm Monday through Friday, with one-hour breaks around 10 am and 2 pm. Saturday hours are 9 am-1 pm.
If you plan on adventuring during the day (see
Things To See & Do
), this won't be a big deal. If a stay-at-home day is particularly noisy, we'll treat you to day passes at the new, swanky Tierra Tropical Beach Club.
Photo: The Pool
We wish we could edict that all construction only takes place between May 1 and October 31 (and every night brings a full moon), but sadly, all we can do is give you advance notice.
Keep in mind, the ocean view and soundtrack of waves remain unchanged, the pelicans still require your supervision, and the morning sun continues to bathe the jungley hillsides in golden light.
—Saludos, Sallie
We're negotiating with the beach club for a bulk rate for day passes. Even if every guest this season gets a day pass for every day of their stay, it will cost us less than a rate discount.
Results: We lost a couple of inquiries, but booked others. None of our already-booked guests cancelled or complained. A few said they looked forward to the beach club. Nearly all replied they appreciated the heads up and our transparency.
What A Kidney Stone Taught Me
One of our guests rushed her husband to our village's emergency room about a half-hour before sunset. After an exam, he was sent by ambulance to a modern hospital 40 minutes away for kidney stone treatment.
His wife followed him in their rental car, leaving their two teenage daughters alone in our house after dark.
During the two days our guest was hospitalized, his wife commuted between the hospital and our house, where their daughters stayed.
It had never crossed my mind that we'd be responsible for guests' unsupervised children. Even though our minimum age is 16, these teenagers were still minors.
Hmm, two unsupervised teenage girls in a Mexican beach town… What could go wrong?
Golden Rule Principle: How could we help this family feel they're cared for and protected—without sacrificing too much rental income?
My husband and I were in the U.S. Thankfully, our property manager and maid checked on the girls and made sure they felt safe and had food. We all stayed in contact with the wife, asking how we could help.
Two lessons learned
We need to create a plan for supervision and meals for minors in this situation. Not only for their safety, but to protect our house—these teens caused over $600 in property damage (water damage in their bedroom from an unreported a/c leak; purple nail polish spills plus food stains ruined bedding and upholstered seat covers; filthy bathroom and spat-out chewing gum on tile floors required extra cleaning).
We're not as prepared as we could be in case of hospitalization (we're addressing this now).
Two upsides
Given my husband's work in emergency response, our house manual includes a robust section on what to do for a cross-section of events, including medical. These guests knew how to find our village's emergency room.
Our ideal guests are ages 40 to 75. More than a few have thanked us for the detailed information regarding medical events and emergencies.
Category 4 Hurricane Barreling Our Way
On October 21, 2018, Hurricane Willa strengthened to "an extremely dangerous category 4 hurricane" (U.S. National Hurricane Center) as it barrelled toward our village—and four guests who'd arrived the day before.
They were only staying four nights. We were in the U.S.
Since we hadn't expected to host guests during the sultry hurricane season, there was nothing in our house manual about this type of emergency.
Even more unnerving, there's no broadcast TV at our rental house, and any local online news is in Spanish. Our guests could be oblivious about what was heading toward them!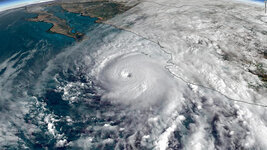 Photo: Hurricane Willa headed straight toward our Mexican village
Thankfully, hurricanes move in relatively slow motion. I knew our WiFi was still operating.
Golden Rule Principle: How could we help these guests feel they're cared for and protected—without sacrificing too much rental income?
I began sending a series of texts and emails with the U.S.
National Hurricane Center
updates, including maps like this.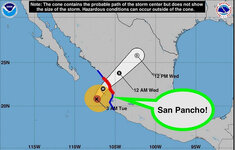 I presented options: stay and risk losing power (no a/c, ceiling fans, refrigeration, running water or flushing toilets), losing WiFi, and facing local road closures and even highway closures that could prevent them from getting to the airport.
Or, go to an inland hotel in Puerto Vallarta, let the storm pass, then return to our village. Or fly home.
They chose to go to Puerto Vallarta. Hurricane Willa passed to the north. I texted our guests when it was confirmed the roads were clear. They returned and finished their vacation.
Three lessons learned
Make sure guests are kept informed so they can make qualified decisions. In our corner of Mexico, official evacuation orders are issued too late.
We need to find a couple of inland hotels in Puerto Vallarta where we can send guests.
We need to request guests' emergency contact information.
None of these cost anything, yet can make a significant difference in our guests' safety.
One upside
Per our strong recommendation, these guests had purchased trip insurance!
Inner Circle member David Angotti managed 100 properties in the path of the fast-moving 2016 Smoky Mountains wildfire. He recommends these five steps for emergency management for a natural disaster:
Evacuate early
. Don't get into a refund discussion. Let them know your focus is their safety. From a liability perspective, use your best judgment and not wait on local authorities.
Evacuation notice
. If the guest doesn't answer your call, leave a voicemail, plus text and email. If you are local, drive by (if safe) or send someone to make sure they are out.
Focus on current guests first.
 If necessary, cancel/refund the next 1-2 weeks. Then don't take any calls from other future guests. Your focus will need to be on loss of property, owners (or insurance if you own the unit), and other reactionary tasks. Future guests may feel neglected and even roast you on review sites. This is okay.
Guest head counts
. Get names and ages of all guests. This will be helpful to emergency services.
Future guests communication
. Have a policy and emails written out for this in advance. Send the emails stating the current and near-future situation about your location and properties.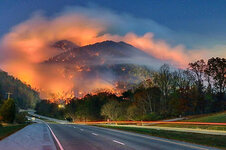 Photo: Vacation rental guests were in the path of the Smoky Mountains wildfire. Credit: The Knoxville Mercury
My husband adds these five tips for a broader range of emergencies:
Consider which emergencies are the most probable at your property and region, then determine how to respond. For example, a stove fire, theft, car accident, flooding.
The most common travel emergency is a moderate medical event, although severe medical emergencies do occur. Provide information on who to call, what to say, where to go, how to pay, what documents and information they need to have with them. If an ambulance is necessary, provide your street address and/or how to describe your location or even GPS coordinates. Saying "Casa Mar Azul Dos" isn't enough!
Give your guests safety guidelines. For example, we advise they do not bring expensive-looking jewelry and watches. We recommend they don't leave anything in plain sight in their rental car, and to roll up windows and lock the doors. We add to not allow strangers into the house, to stay hydrated, and wear sunscreen.
Include safety and emergency information in your house manual. If your manual is digital, also put this information on paper and keep in a prominent place. Paper is password-free, doesn't require charging or electricity, and is easy to glance through and find information. On arrival, show/tell guests where this information lives.
Show/tell guests your well-stocked first aid kit, and keep it updated.
Six Take-Aways​
Guests want a trouble-free vacation. While it's much more fun to focus on "Wow!" amenities and services, we have a responsibility for their sanity and safety as well as their enjoyment.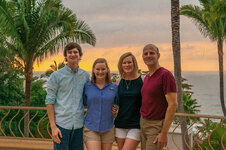 What does it take for guests to feel cared for and protected—without sacrificing too much rental income?
We can't prevent construction noise, medical events or hurricanes, but we can prepare for how to respond.
Determine foreseeable events and emergencies that guests could face, and plan for them with team members.
Apply the Golden Rule Principle to decide what to do and how far to go. My husband's professional caution: If a property is in a litigious country, learn your legal responsibilities. "We never thought there'd be a fire, Your Honor," is not a strong defense.
Request guests' emergency contact information.
Make sure the rental agreement includes an "Out of Homeowner's Control" clause stating the Homeowner is not responsible for damages, loss, interruptions, inconveniences or expenses due to construction, weather, road conditions, vehicle accidents, power outages, WiFi outages, medical events, pre-dawn garbage collection, crowing roosters (check with your local lawyer).
Whenever possible, be transparent and proactive.
Demonstrate to guests their safety is important. Show/tell them where to find the In Case of Emergency information, plus any other safety features in the property. Providing safety guidelines and clear emergency response steps makes a positive and lasting impression.
Have your guests faced vacation spoilers beyond your control?
Please share how you've coped, and your lessons learned.
Last edited by a moderator: